Here on our website the turbo pictures are modified and may not be very clear. Before ordering please verify the turbo part numbers with your old one.
* Our factory export 5000+ turbochargers and 3000 cartridges each month:
* More than 1000 different turbos are available.
* Orders for ALL turbo parts like cartridge, repairing kit and exhaust manifold are acceptable.
* Develop 30+ new turbos each year.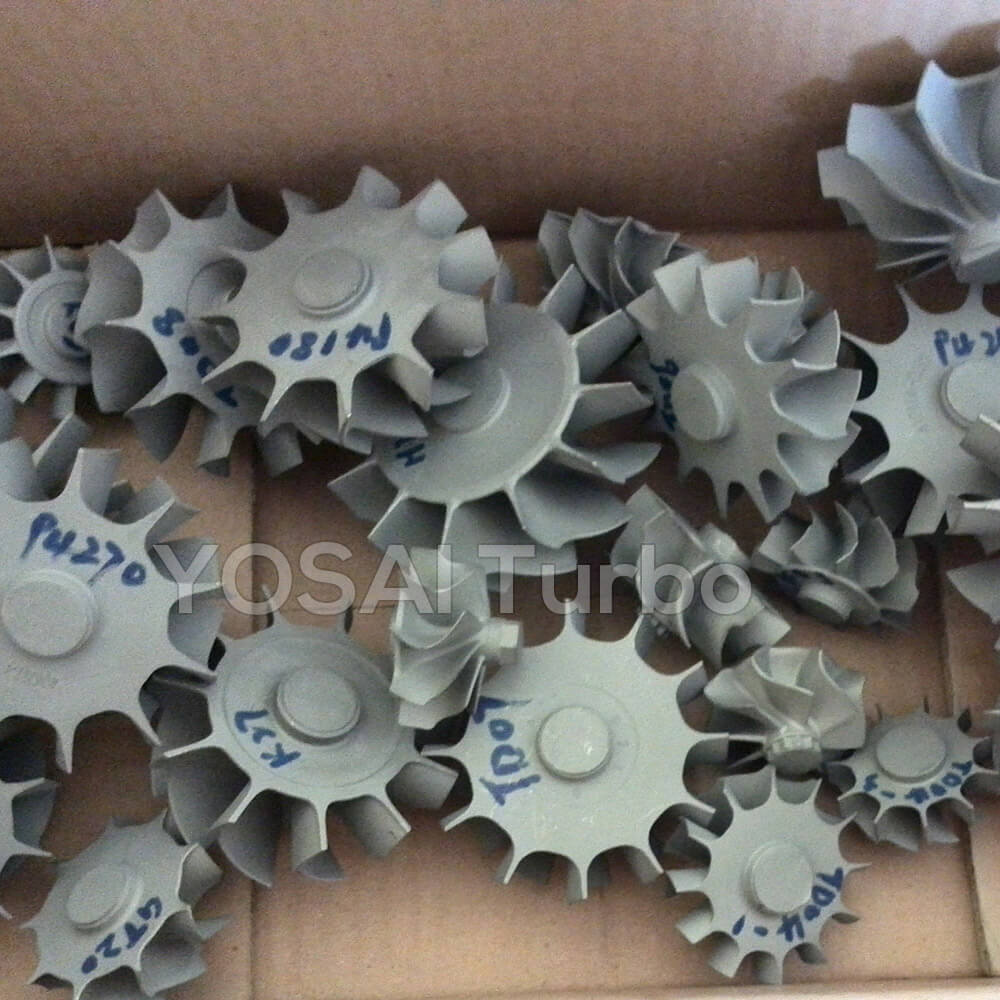 Casted Turbine Wheels
We ONLY make the turbine shaft by K418 high nickel alloy. Full production Line from Casting materials to end turbocharger.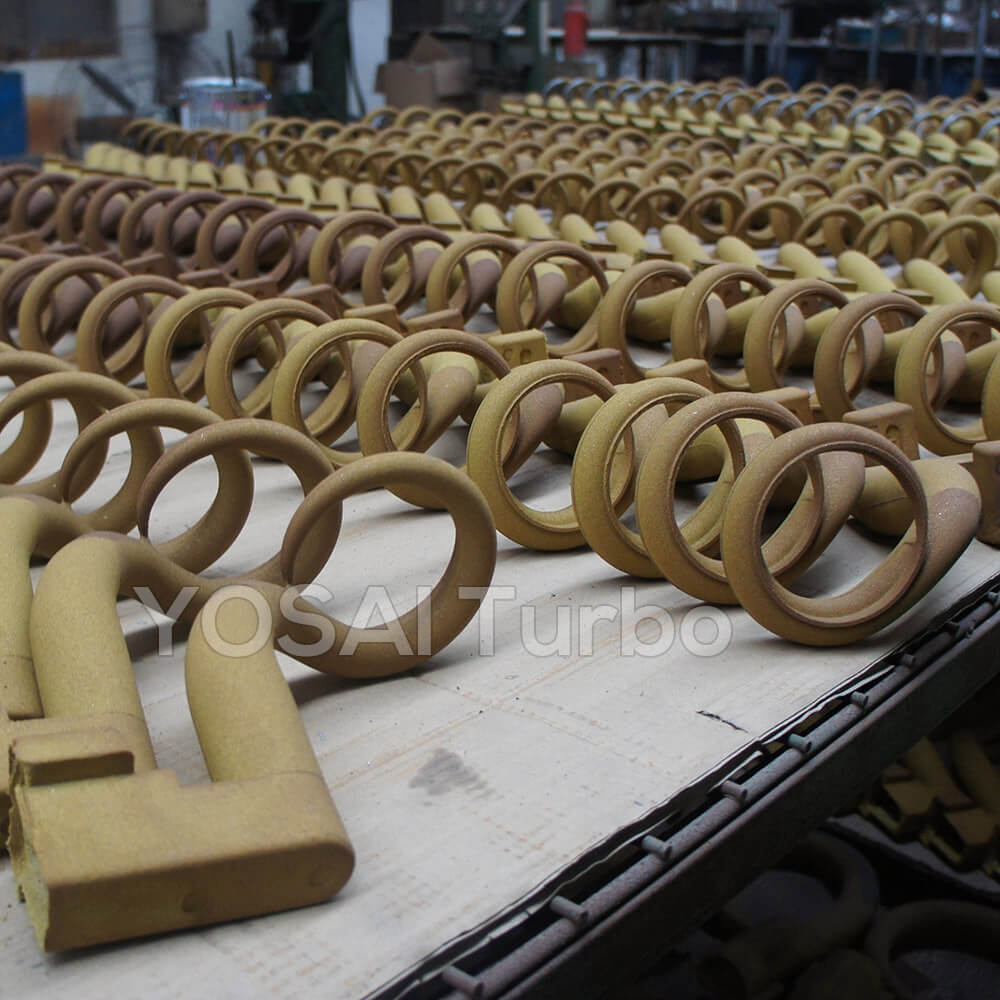 Whole production line of a turbocharger is under our control. This accelerate a lot of speed of development of NEW turbocharger.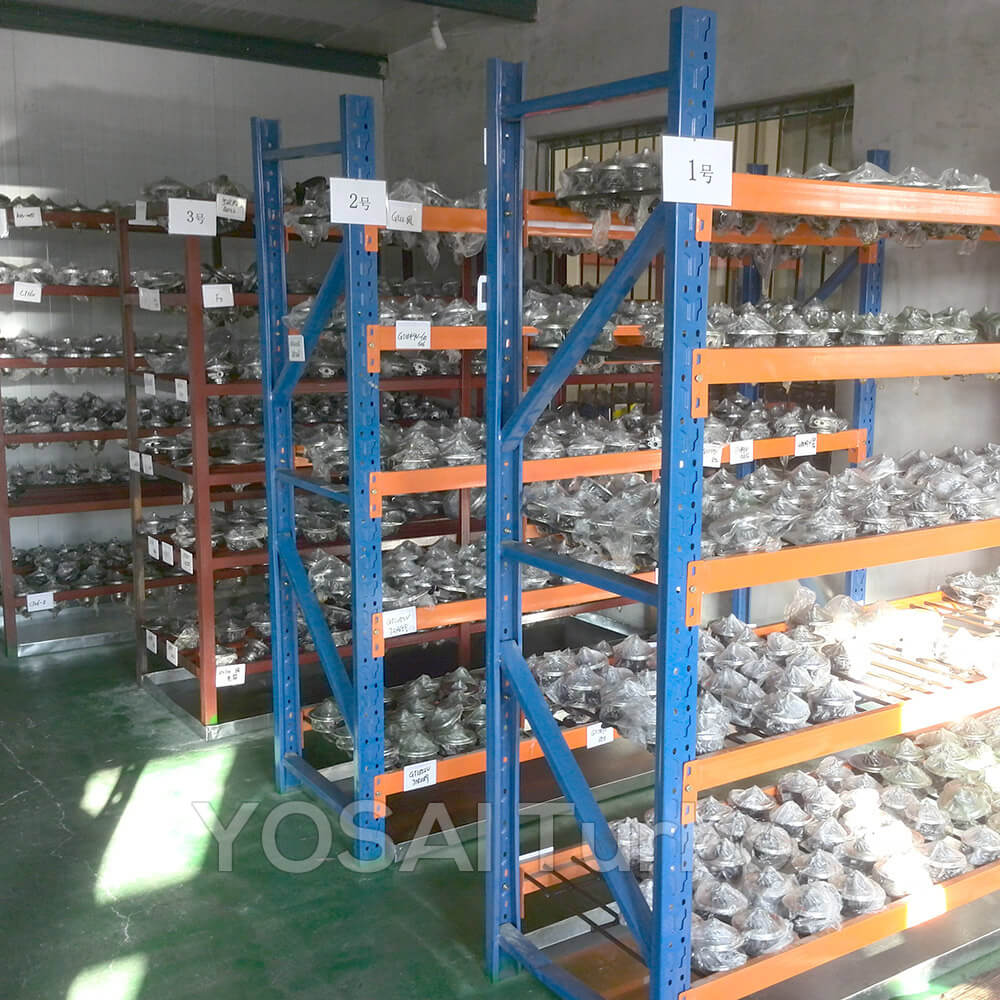 Production Materials Storage
We provide very short Lead Time for turbo customers since always we analyze and evaluate the market demands, and keep an appropriate level of stock parts.
Turbine Housing & Compressor Housing
Always we keep stock for turbine housing and compressor housing, some orders like 20pcs or 30pcs can be assembled in 2 or 3 days.
Question 1: 
Can We customize our own brand Turbo?
Order quantity reach up to 10pcs, we can make your customized Nameplate.
Order quantity reach up to 50pcs, we can make laser printing mark on the Compressor House or on the Cartridge. Order quantity reach up to 200pcs, we can customize surface materials for the compressor housing.
Order quantity reach up to 500pcs, we can make your logos one the turbo like those original marks KKK, HOLSET and etc.
Question 2: 
What is the minimum order quantity?
MOQ: 1pc for Express or Air shipping. 20pcs for Sea Shipping.
Question 3: 
Lead Time?
As a professional Turbocharger manufacturer, we can make 5000 turbos and 3000 cartridges per month. Once turbo parts are ready, it's very fast to finish your order. Small orders like 20pcs or 50pcs , we can finish in ONE week time.