These sensors require programming (usually with a programmer or TPMS Tools) before installation. Programmable sensors typically have fewer part numbers and cover a wide range of OE part numbers. Because they are programmable, they tend to offer the latest coverage without part number supersession.
Product Description
Built to perform like OE sensors, in terms of signal, durability, and functionality.


Combines both 315MHz + 433MHz frequencies, programmable Universal TPMS Sensor Supporting up to 100% of the vehicles on the road today.


Use our recommended programming tool please.

High-precision air valve to prevent air leakage. the unique PRESS release valve design makes the manual sensor replacement much easier.


High quality can withstand cold , hot, and resist corrosion.
Fast and simple assembly onto any wheels.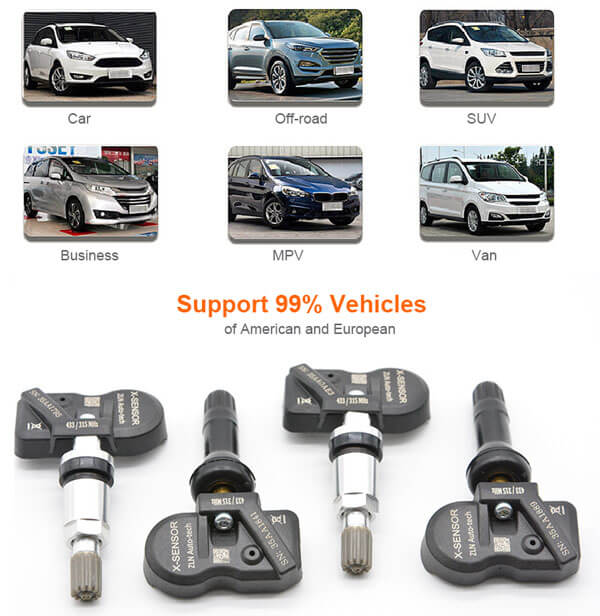 Our universal TMPS sensor can be coded according to different car models. Almost 99% of the models in European and USA market.
Amazon Ebay Shopify NEW hot sale product, we welcome online sellers' orders. Fast delivery, high quality.

For more OE Tire Pressure Monitoring Systems TMPS sensors, pls check the below tables.